Nautical Yellow!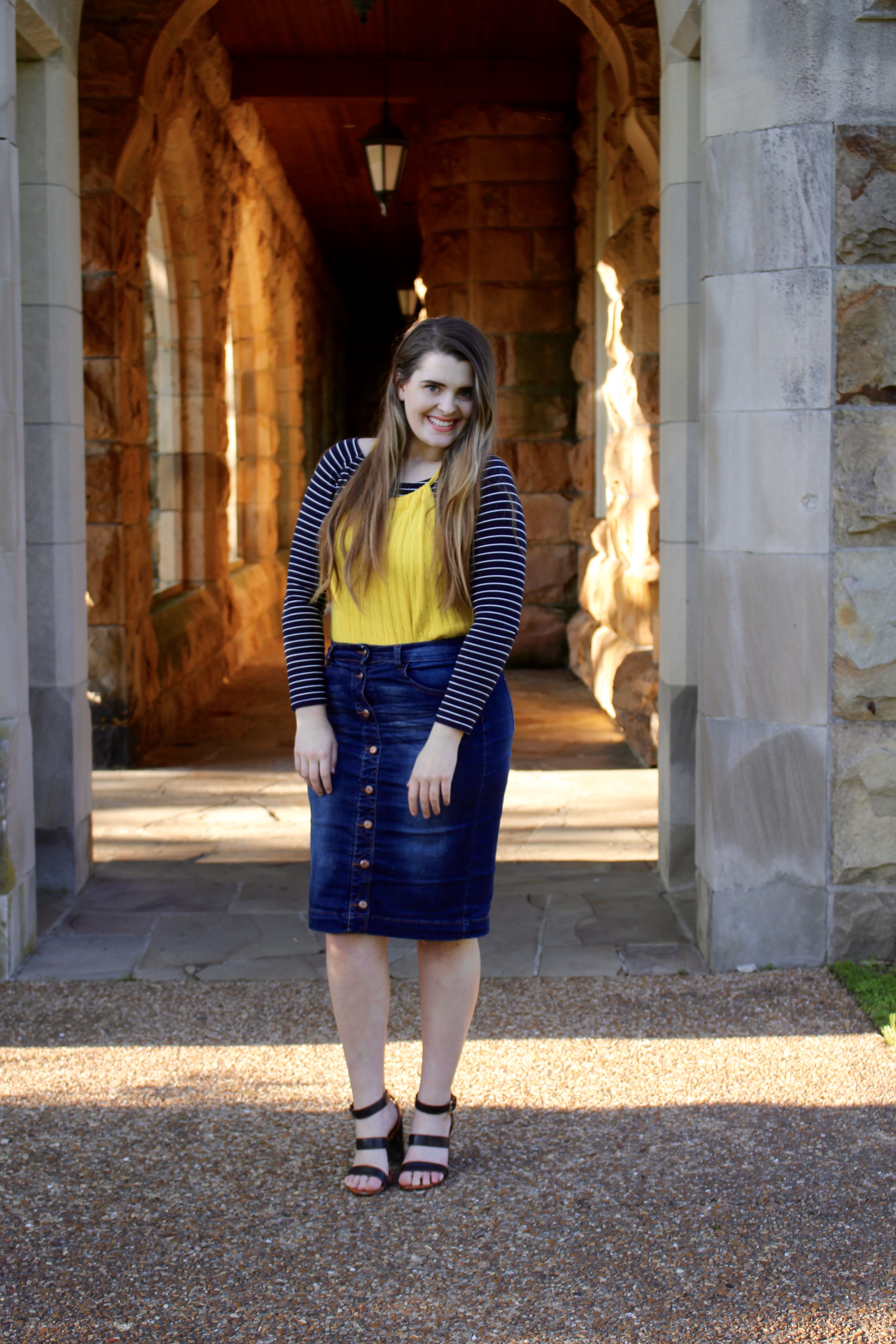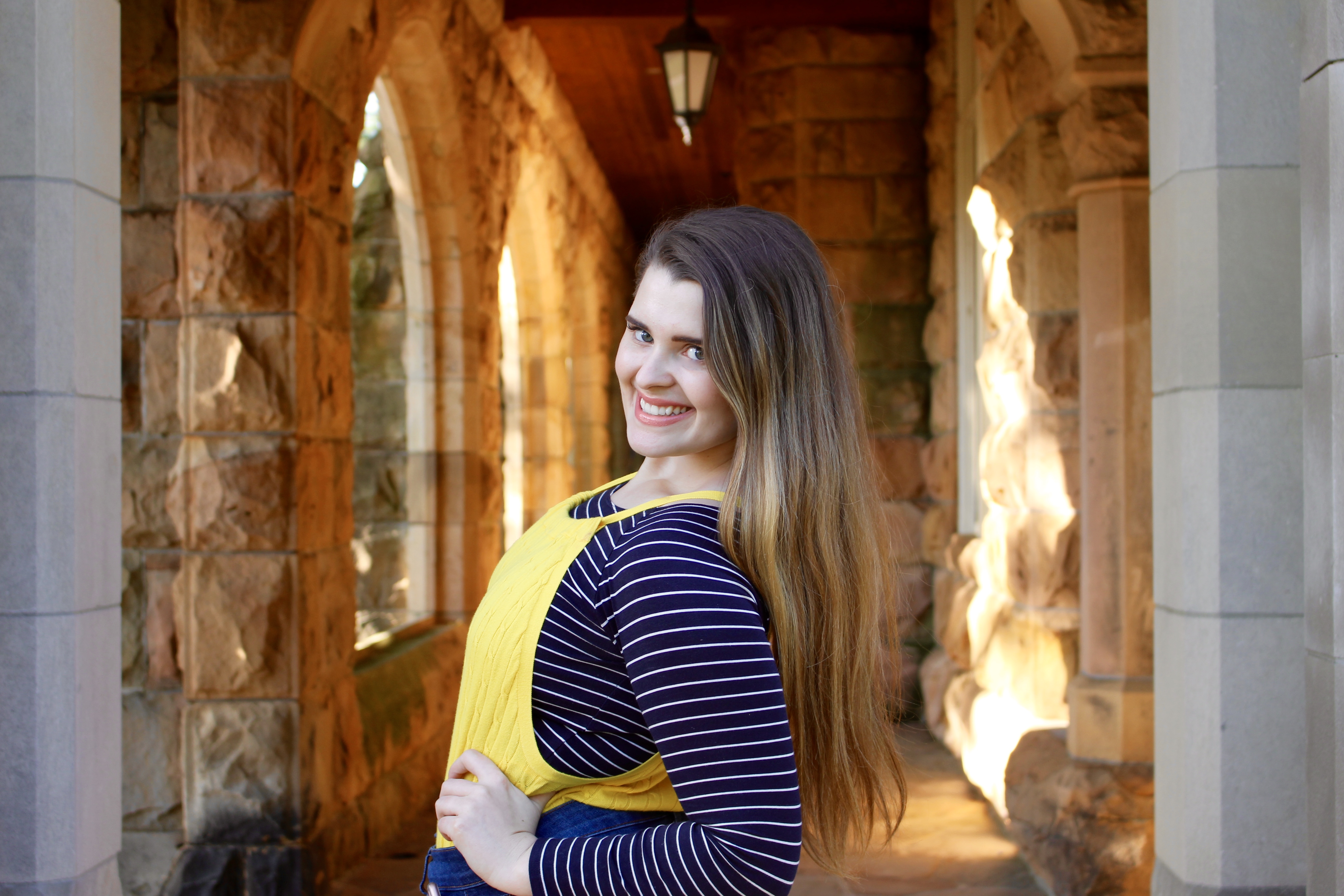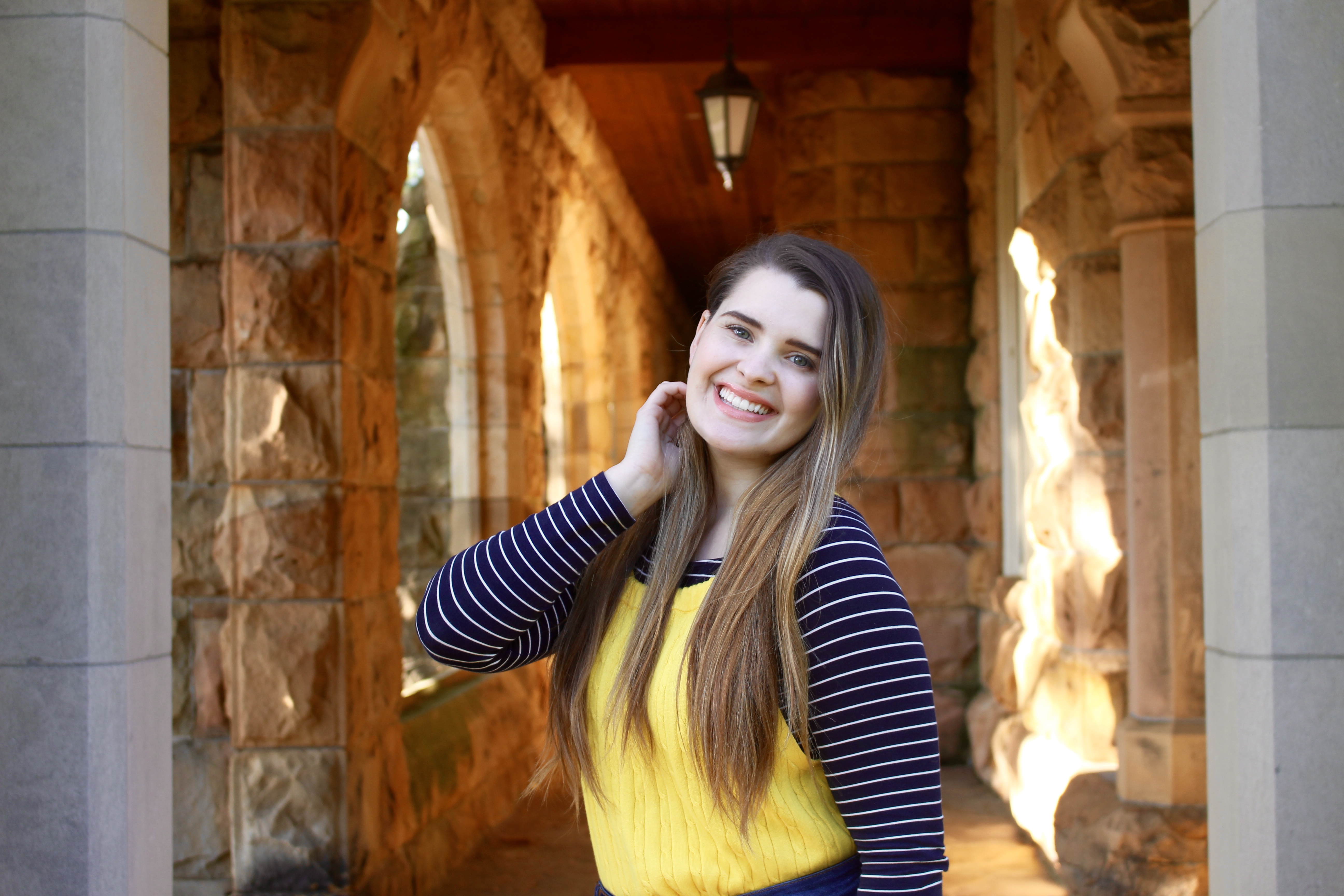 Loving this summer sweater layered over a striped yellow crop top from forever 21 for a bright spring look! I'm looking for anything to brighten up the fact next week is finals and I'm not prepared! I can't believe freshman year is almost over! Attending Sewanee was my dream for forever and I made it! I am looking forward to heading home with Miranda for a summer of adventure! I love my best friend she is my constant source of laughter and encouragement. Miranda Lyu is going to go far y'all I just know it. If you didn't already know… she is a blessing and a gift from God! One day I will share my testimony about Miranda and when I do y'all will understand. We took today's photos after a long day of homework and projects as school comes to a close! We love doing photos during GOLDEN HOUR!!! I totally recommend that! I have been getting some questions about where this skirt came from as well as what camera I use and I will be linking a similar skirt below! (The camera will be in a post later this month so I can get you all the details!)
GET MY LOOK
Striped Crop Top: Forever 21, Similar Style here!
Yellow Summer Sweater: Ralph Lauren, Similar Style here!
Skirt: Burlington, Similar Style here!
Strappy Sandals w/baby heel: Dillards (Cole Haan), Similar Style here!
All my love,
Alexa Dudley
1998miss
P.S. Have a great week!!! XOXO