Learning in Laughter and Pain 
"I've learned in laughter and pain how to survive…"
It's not just lyrics to "On My Knees" by Nicole C. Mullen, it's a real challenge and life lesson. We've all made mistakes that have taught us so much. Some helped us make big changes, while others assisted in small changes. These mistakes have helped us get rid of toxic people & relationships, and others truly helped us see who we are meant to be. No matter what it is, we face challenges daily. Personally, through emotions, we fight against the things that cause us pain and some days, let's just be honest, it's hard to see the bright side or think positive.
It's okay. Cry it out.
Let the pain completely release itself from your body every now and then through prayer, meditation, or any other event that helps purify and strengthen your mind. Dealing with self confidence can be a major daily struggle, (myself included) and sometimes we feel that confidence is controlled by the way others treat us or don't treat us. NEWS FLASH : This is a tough pill for some of us (us…me…so me) to swallow, but your heart is controlled by YOU . You decide what is going to affect the way you feel each day in some aspects, and you should do your best to control the way you react to the way others can make you feel. It's hard, but it's not impossible. It may be a process, but remember everyday is a milestone and you should be proud of your progress no matter how "unextravagant" it may seem. (I made that word up because I like the way it sounds. Call me Madam Seuss, but it works.)
Pushing through the pain with VICTORY in mind is the only way you're going to see success. The end goal is where your focus should lie, but more importantly, the daily goal. How can you make your situation better in the present time? What can YOU truly do to help yourself? Who do you rely on for your happiness? Who you do rely on to feel comforted and at ease? Learn to depend on yourself and GOD by finding ways that work for you. This way, you're in control. Take control & drive wherever you want!!! (I GOT THE POWA) & don't lose it!!!
Learning in laughter carries us farther than we expected.
Being able to laugh through any painful, stressful, or difficult situation is always so relieving. Find ways to make yourself laugh & don't be afraid of what others think because really… WHO CARES. "You do you, boo." That's what my friends used to tell me when I would apologize for something silly I did. That was when I realized there's no longer any reason to apologize. Why change yourself for everyone else when you can change yourself to someone YOU love and feel happy with.
Purify your mind & heart with things that genuinely make you feel good inside.
Blessings,
ABOUT THE WRITER: HANNAH KATT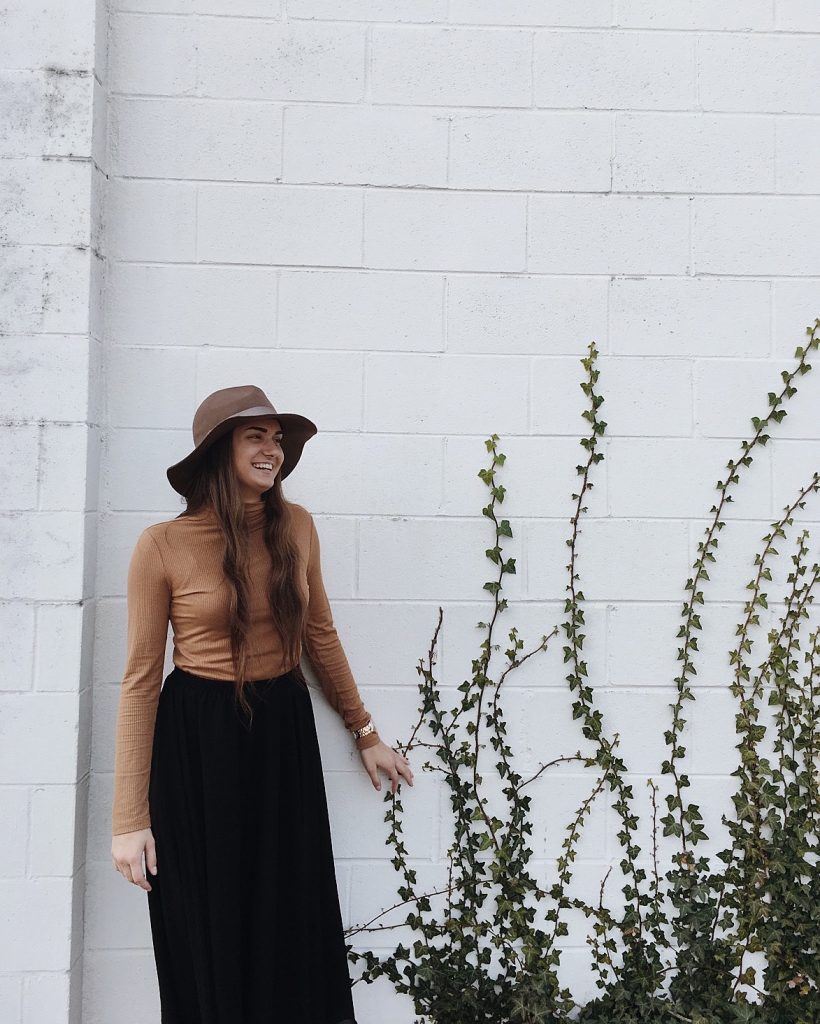 Hannah Katt is a 20 year old "woman of faith" from Arkansas. She studied at Indiana Bible College. She enjoys being a nanny (to 3 little boys), playing the piano and baking (just being in the kitchen)! Hannah's biggest dream is to travel out of the United States "my toes will touch African soil, Hawaiian sand, and the steps of Machu Picchu in Peru".
Instagram @Hannahkatt
P.S. This is my first guest writer for 1998miss.com and I couldn't be any more thrilled to have my best friend writing! -Alexa!