Hey y'all!!!! Hope everyone has had a delightful week! I'm so exicted because I just uploaded a new vlog to my youtube channel! It's another China travel vlog and this time we are visiting the city of Chengdu! I think this might be my new favorite vlog! It is just so special to go back and watch my trip through China! I miss it so much!!!! If you're not already subscribed to my channel you can do it here! I post a video once every week!
Also, I have offically stuck to the new posting schedule for two weeks! Yay! I will be sharing the next "Woman of Faith" article on Sunday September 16th! This featured writer is a sweet friend of mine from Arkansas. She's speaking from the heart on a subject I believe you will enjoy. Find out on next weeks post who she is!
Oh and this month's Sewanee feature is one I know you'll love! I can't wait for you to meet her! She's darling and is doing big things on campus! -STAY TUNED 🙂
Sewanee Game Day Style
YSR. YSR. YSR.
Happy Day! It's the first home football game! If you don't already know I LOVE football! It's my favorite sport to watch and it's probably because I was a cheerleader 2nd grade- 12th grade! There's just nothing like it! It makes me miss my days as a varsity cheerleader with my favorite gals (Carls and Pay)! We were the best of friends and always had the best times cheering. Sweet Carlie is actually still continuing her cheering carrer at Kansas State! I'm hoping I get to see her cheer just once before she graduates! LOVE YA CARLS!
Game Day at every school is a little different but here's my go to tips for the perfect look!
It doesn't matter if you're in high school,  an alumni going to a college game, a football mom or a devoted fan……GAME DAY STYLE is important!!!
During my days as a high school cheerleader I wore my letterman sweater and my uniform to the game. These days I'm just a fan and so I enjoy putting together something from my closet! Here's how I do it!
If there is a tshirt that everyone is wearing I will put it with a dressy skirt to give it some spice. This can be a tutu or a ripped denim skirt! Whatever you want just to spice it up! If you wear pants try pencil pants and some pointed heals!
If there's not a tshirt I select something in the color family of the team I am rooting for. This is always the most fun because you'll arrive at the game both classy and unique. Being unique is one of my favorite things about being alive! I love to put together a look I don't think anyone else is doing. Being ordinary is well just plain. By using team colors you basically have the freedom to create the perfect look from scratch giving a dressy approach! You'll be sure to stand out!
If it's mid November i'll add a cute little cardigan and some leggings. Warmth is important!!!!
I also love a good dress for a game! At Sewanee it's a tradition to dress your best for every game! It's the most fun on Homecoming to see what everyone is wearing. Every year as it approaches I anticipate what I'll pick to wear and how I can incoperate Sewanee colors. The difference between Sewanee and most schools is that hardly anyone wears a tshirt and almost everyone wears whatever color they want! We just dress up! So this is always a challenge to imcooperate both!
My final tip and best tip is go out with confidence because whatever you wear you're gonna rock it! BECAUSE YOU ARE YOU & THAT IS JUST HOW YOU ROLL!
Here's what I wore to Saturday's Game Day! Details linked below!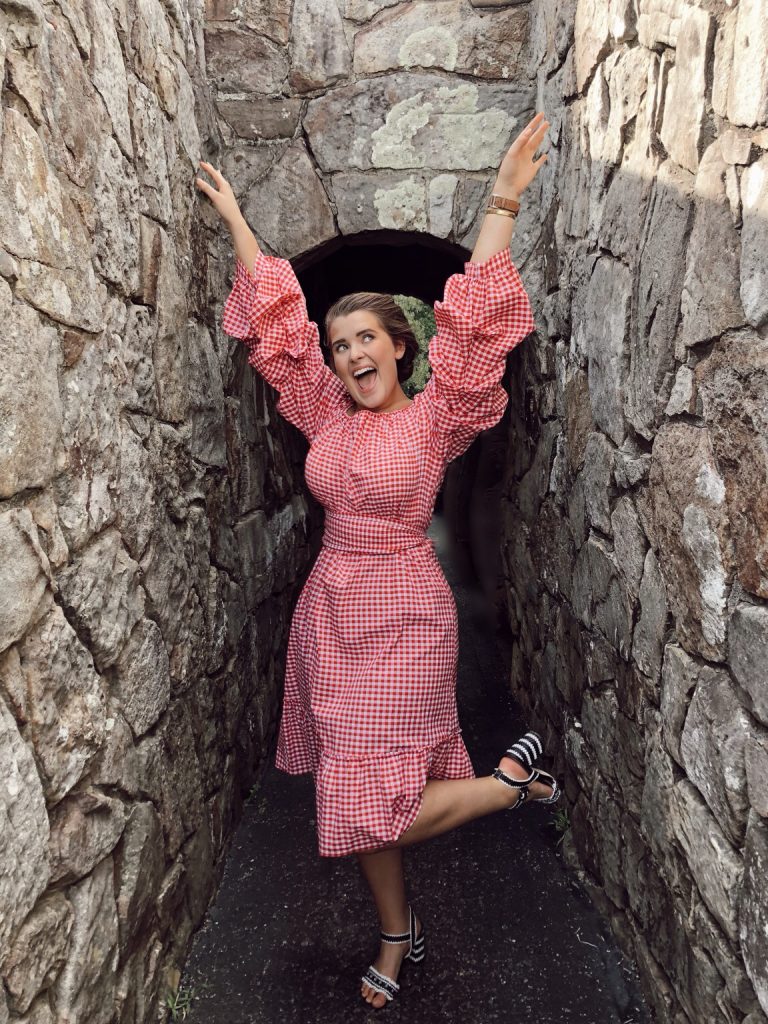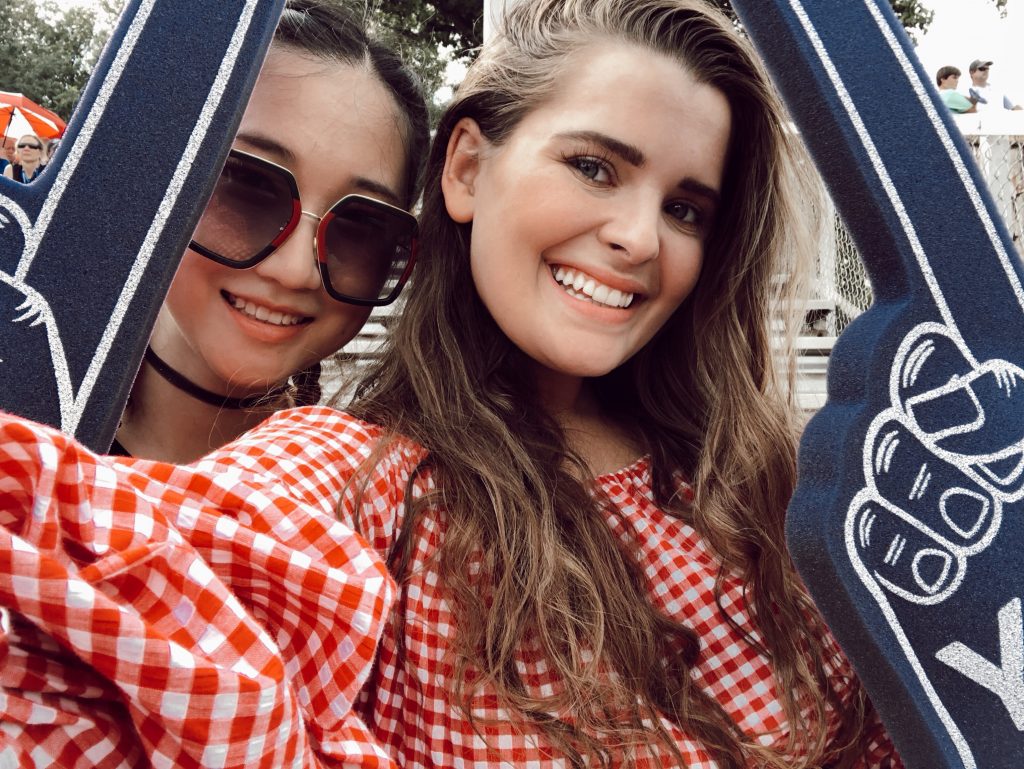 P.S. thanks boo for taking my photos!
P.S. Be sure to click the links at the bottom of each look…you'll be able to buy them directly!
Also DON'T MISS MY NEWEST VLOGS ON YOUTUBE!!! CLICK HERE!!!
XOXO,
Bless others & Be blessed!
Alexa Sue-Anne Dudley
@1998miss