I am inspired to do this blog post on 1998miss.com because one of my all time favorite bloggers Olivia Rink just did this post and I loved it! She's darling so go follow her on Instagram and check out her blog! She's the perfect little blonde barbie doll raised in KY but based out of Chicago….her pictures are insane-ALWAYS!
---
A TREND I LOVE:
I lalalalalaLOVE the trend of wearing sneakers with dresses/buisness casual clothes! It's just so fun and comfy! It's a spicy way to give that NEW YORK quick commute trend a home in your closet! I love to wear a blazar with a jean skirt and some sneakers. While this trend may be to spicy for some it never hurts to get out of your box and give it a try. While in China I picked up some Louis Vuitton labeless sneaker dupes from TAOBAO (on online store for under $30) and paired them with a relaxed yet dressy look!! Here are a few of my favorite ways to wear this trend!
THIS INSTAGRAM EDIT:
I have fallen in love with using TEZZA'S PRESETS TO EDIT MY IG PHOTOS! It is literally becoming a way of life for me now! I seriously love the filter Vintage and I can edit quickly through her app available by clicking here. I have stopped using any other filter and honestly get excited to see what each photo will look like through her presets! She also only has a few on the app which helps it not be so overwhelming! I hope to eventually create my own presets or buy a more pricey set of presets through another blogger I love….but for now this is perfect!
I lalalalalallalove her presets and I love having a set filter for all of my instagram pictures. It's nice having a similar edit/asthetic going which a major tip from all bloggers-keep the same filter people enjoy seeing presets.
It's $1.99 per month or $19.99 per year. I am currently just paying monthly but see it as an investment to purchase it for an entire year very soon! P.S. It's cooler than VSCO!
THIS NAIL POLISH:
SAMOAN SAND by O.P.I. and it's under $12!!! It's the perfect nude and since it's nude you almost can never tell when it's chipping away! I keep it in my purse and touch up whenever I notice a situation! It has saved me so much money to do my own manicure and in the summer it's honestly great! Also I have searched for the perfect nude my whole entire nail polish painting existence and this is pretty much it.
THIS BOOK:
How to Be a Hepburn in a Kardashian World: The Art of Living with Style, Class, and Grace by Jordan Christy! It was  given to me by my friend Hannah Katt! We're both reading the book and are discussing it together! Love it-has advice on every chapter of life and is easy to stay interested in! Seriously I finished in like 3 days. Get it here  for under $20! A great gift for any gal in your life!
THIS INSTAGRAM POST:
This post literally brings me such Joy and I can not wait for y'all to read it!
Click this link here to see this insane story on instagram told by a Muslim Woman Activist I met at Sewanee months ago through my good friend Zahnib Kalsoom! SERIOUSLY GO READ IT RIGHT NOW ANS COME BACK TO 1998miss.com BECAUSE IT IS SO GOOD!
THIS SONG:
I am obsessed with this song called Help Us To Love by Tori Kelly featuring the HamilTones! It's Tori Kelly's gospel song and I mean to tell you it's on repeat all day long! It's such an uplifting song and I love to sing along-soulful for sure! Thanks Hannah Katt for showing it to me…I know TK is your girl!
Listen here: Help Us to Love by Tori Kelly featuring the HamilTones! 
POSTING ONCE EVERY WEEK ON YOUTUBE:
Do y'all love following youtubers with new content every week? ME TOO! I seriously love knowing who's going to post on what days so I can look forward to watching and countdown! I'm trying to jump into this mode and I've been successful thus far! I have a lot of cool content so go subscribe by clicking here!
THIS MESSAGE SERIES:
Always love my church The Pentecostals of North West Arkansas and Elevation Church (Steven Furtick)!
THIS TO REDUCE YOUR STRESS:
Listen to this song, pray and just give it to God. Way Maker covered at BOTT conference.
Click here to listen.
THIS QUOTE: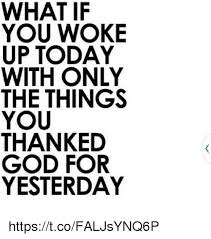 GUILTY PLEASURE:
Y'all recently I'm always dying for a splenda sweetened iced tea and an order of cheddar peppers from Sonic! I'm literally always craving them-thanks mom!
A SCENT I LOVE:
I love Coco Mademoiselle so much, it's my everyday scent! I apply it once in the morning and it lasts all day and all day long I get questions about what I'm wearing!!! I'm thinking about making it my signature scent!
---
Hey y'all don't forget to subscribe to my newsletter, give me a follow on instagram @1998miss and subscribe to my youtube channel |Alexa Dudley|
NEXT BLOG POST: REVIEWING MY SPRING BREAK TRIP IN 2017
I visited all the great places like Savannah, Georgia|  Charleston, North Carolina| The Biltmore Estate |Ashville, North Carolina| Tibi Island|  Hilton Head Island (The Sonesta Resort)|Kiawah Island, South Carolina| Macon, Georgia|
So don't miss this post! COMING SOON!
All my love,
Alexa Sue-Anne Dudley
1998miss.com